Welcome to South Asian Ministries USA/Canada
VISION 2020 South ASIAN MINISTRY CONFERENCE 2017
Stay connected by LIKING the South Asian Nazarene Connections' FACEBOOK page.
Rev. Christopher Nallan, the South Asian Ministries Facilitator is accountable to the Multicultural ministries USA/Canada regional office and his primary function is to implement the agreed-upon policies and strategies for evangelism and strengthening of existing structures on the various districts of the Church of the Nazarene. Click here to learn more about the responsibilities of the South Asian Ministries Facilitator, Rev. Christopher Nallan.
A new South Asian Strategic Readiness Team (SRT) was formed and met at the Global Ministry Center August 24 - 26, 2015. The SRT worked on their vision goals: To identify, develop and train South Asian leaders and strategize church planting toward the goal of registering 20 congregations by the year 2020. The SRT members are: Rev. Chris Nallan, who was appointed as the facilitator, Rev. Christabell S. Selvalingham, Rev. Aneel Mall, Rev. David Partipathi and Rev. Manoj Ingle. We welcome the South Asian SRT to the Multicultural Ministries leadership!
South Asian Ministries: "exists to support districts, pastors, local churches, and leaders in the task of making Christlike disciples among Armenian groups in the U.S. and Canada." Click here to view the South Asian Ministries Unique Mission.
The South Asian Facilitator and Strategy Committee has established the following Plan of Action.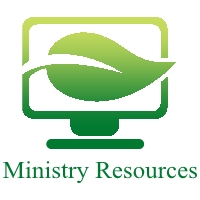 Ministry Resources available to you in ministering to South Asians in the USA/Canada.